What is "Full Spectrum" CBD?

We asked Jason Wilson, author of Curious About Cannabis, to explain the differences between different types of hemp extracts and the terms used to describe them.
It's hard to know exactly what a CBD product contains. While FDA regulations remain in limbo, an explosion of CBD products has hit the market in recent years.
The term "full spectrum" originally arose to describe CBD extracts containing a complete array of the pharmacologically-active compounds found in a particular hemp cultivar. Unfortunately, the term "full spectrum" is not very accurate.
Let's start by defining the different types of CBD extracts that you will find in the marketplace.

CBD ISOLATE
CBD isolate refers to pure, or relatively pure, 'isolated' CBD. CBD isolate products are generally 95% or greater pure cannabidiol. CBD isolate is an off-white crystalline substance, often used in powder form as a component ingredient in hemp products. CBD isolate contains no significant concentrations of other pharmacologically-active compounds like other cannabinoids, terpenoids, etc.
Some CBD companies synthesize CBD from other chemicals found in other plants, fungi, or lichen. This is often done by extracting a compound called Olivetol from non-hemp sources and then manipulating the molecule to form CBD. This isolated synthetic CBD is then put into products and marketed as CBD sourced from plants other than hemp.
CBD DISTILLATE
CBD distillate refers to an extract that has been processed to the point that it is often greater than 70% pure CBD, with the rest of the content being miscellaneous cannabinoids, and possibly some terpenes. Sometimes the distillation process can cause chemical changes to cannabinoids or terpenoids, creating unique compounds that were never present in the starting plant material.
FULL AND BROAD SPECTRUM
CBD products that utilize hemp extracts which have not been processed into CBD distillate or isolate are often referred to as "broad spectrum" or "full spectrum."
"Full spectrum" implies that the chemical profile of the plant material has been faithfully retained in the final product. "Broad spectrum" implies that much of the original chemical profile of the plant was retained, but not necessarily everything.
There is ongoing debate about whether such a thing as "full spectrum" hemp extracts even exist. Extraction techniques are not perfect, and only target particular fractions of a plant. While it is possible to perform a variety of extractions and then combine all of the extracts together to get something that is as close to "full spectrum" as possible, this is very labor intensive, uncommon, and often undesirable in the context of the intended final product. Furthermore, analytical laboratories cannot distinguish every chemical compound that is in the hemp plant, so it is impossible to verify whether a hemp extract is "full spectrum" or not.
So what would better describe most Cannabis extracts used in CBD product manufacturing? Typically, when a Cannabis flower, or inflorescence, is extracted, it is the essential oils and resins of the flower that are targeted. The resulting crude extract is called an "oleoresin." Most Cannabis extracts are not used in their crude oleoresin form, but are further refined to remove the heavy fats and waxes that get picked up in the extraction process. The typical process for removing fats and waxes from Cannabis extracts is commonly referred to as "winterization" - which involves dissolving the extract in a solvent, cooling it so that the fats and waxes precipitate out of solution, and then running the solution through a filter to remove those fats and waxes. Almost all Cannabis extracts used in CBD products have at least been winterized and filtered.
Because most CBD extracts are extracts that have been winterized and filtered, the term "broad spectrum" is considered a more honest way to describe most hemp extracts. However, this term is so "broad" that it perhaps sacrifices any real meaning. How much of a plant's original chemistry must be present before its chemical spectrum is considered "broad"? Can a distillate be considered "broad spectrum" if it contains a variety of cannabinoids, even though it is devoid of most terpenes and other chemical constituents?
WHY DOES IT MATTER?
Modern research is revealing that CBD tends to be more therapeutically effective in the presence of other chemicals that naturally occur in hemp. It may be possible to produce CBD products that exhibit greater efficacy, at lower dosages, with fewer side effects, when partnered with the right "entourage" of compounds.
It should be noted that these "entourage effects" are still not well understood. More research is needed to determine what the best spectrum of hemp chemistry is to maximize these "entourage effects" for specific intended results.
Even so, many companies are rushing to distinguish their products from highly processed extracts in order to purvey a sense of greater efficacy to consumers. This has flooded the market with products that are described as "full spectrum" or "broad spectrum" as a way of differentiating themselves from isolates and distillates, leaving consumers wondering what these terms mean.

__________________________________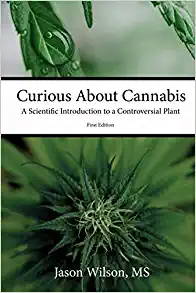 By Jason Wilson, MS, Author of Curious About Cannabis: A Scientific Introduction to a Controversial Plant

Curious About Cannabis is a Cannabis science reference providing a survey of essential topics about Cannabis, cannabinoids, and the endocannabinoid system. Learn more about Curious About Cannabis, as well as the upcoming Curious About Cannabis podcast by visiting www.curiousaboutcannabisbook.com or www.cacpodcast.com. Follow Curious About Cannabis on Instagram, Facebook and Twitter.

__________________________________
WHAT DISTINGUISHES GREEN EARTH MEDICINALS?
Here at Green Earth Medicinals, our CBD botanical products contain a wide range of chemical compounds sourced from hemp. Furthermore, they are clinically formulated with other herbal ingredients to enhance efficacy.
Our hemp extracts are standardized for their intended purpose, under the direction of a qualified research and formulation team. We evaluate several dozen cannabinoids and terpenoids for this standardization. These cannabinoids and terpenoids are chosen based on a variety of factors.
Green Earth Medicinals products are:
Made from hemp extracts produced from CBD-rich hemp plants, grown according to organic principles.
Formulated in conjunction with targeted herbal ingredients to enhance efficacy.
Not made from isolate, distillate, or synthetic CBD.
To summarize:
Colloquially, the term "full spectrum" has been used to differentiate extracts that seek to retain hemp's original chemistry in the final product, but this term is technically inaccurate in nearly every case of its usage.
The term "broad spectrum" is a more honest description of the extracts used in most CBD products that are not using CBD isolate, including our own.
It's about more than CBD. What really matters is whether a product is effective. Our products are clinically formulated with other medicinal plants to maximize efficacy and support consumer health and wellness.
Green Earth Medicinals products feature a spectrum of major and minor cannabinoids and terpenes.
Green Earth Medicinals products are not made with isolate, distillate, or synthetic CBD.

1. McPartland & Russo (2001). Cannabis and cannabis extracts: Greater than the sum of their parts? Journal of Cannabis Therapeutics. Vol 1. 103-132.
2. Fairbairn, J.W., and J.T. Pickens. 1981. Activity of cannabis in relation to its delta1- trans-tetrahydro-cannabinol content. British J Pharmacol 72:401-9.
3. Gallily, R., Yekhtin, Z., and Hanus, L. (2014). Overcoming the bell-shaped dose-response of cannabidiol by using cannabis extract enriched in cannabidiol. Pharmacol. Pharm. 6, 75–85. doi: 10.4236/pp.2015.62010.
4. Bonn-Miller, M. O., ElSohly, M. A., Loflin, M. J. E., Chandra, S., and Vandrey, R. (2018). Cannabis and cannabinoid drug development: evaluating botanical versus single molecule approaches. Int. Rev. Psychiatry 30, 277–284.
Citations:
June 18, 2019