- Free Shipping on All Orders Over $75 -
- Free Shipping on All Orders Over $75 -
The new year can bring a whole host of wonderful resolutions, but for many of us, hitting the gym or ramping up the home workout routine equals greater aches and pains. That's why we are offering on sale our two powerhouse inflammation support products to help you get through your power moves! For a limited time, when you buy our CBD+ Inflamma Support capsules, we'll send you a 1 oz CBD RELIEF Cream as our gift to you.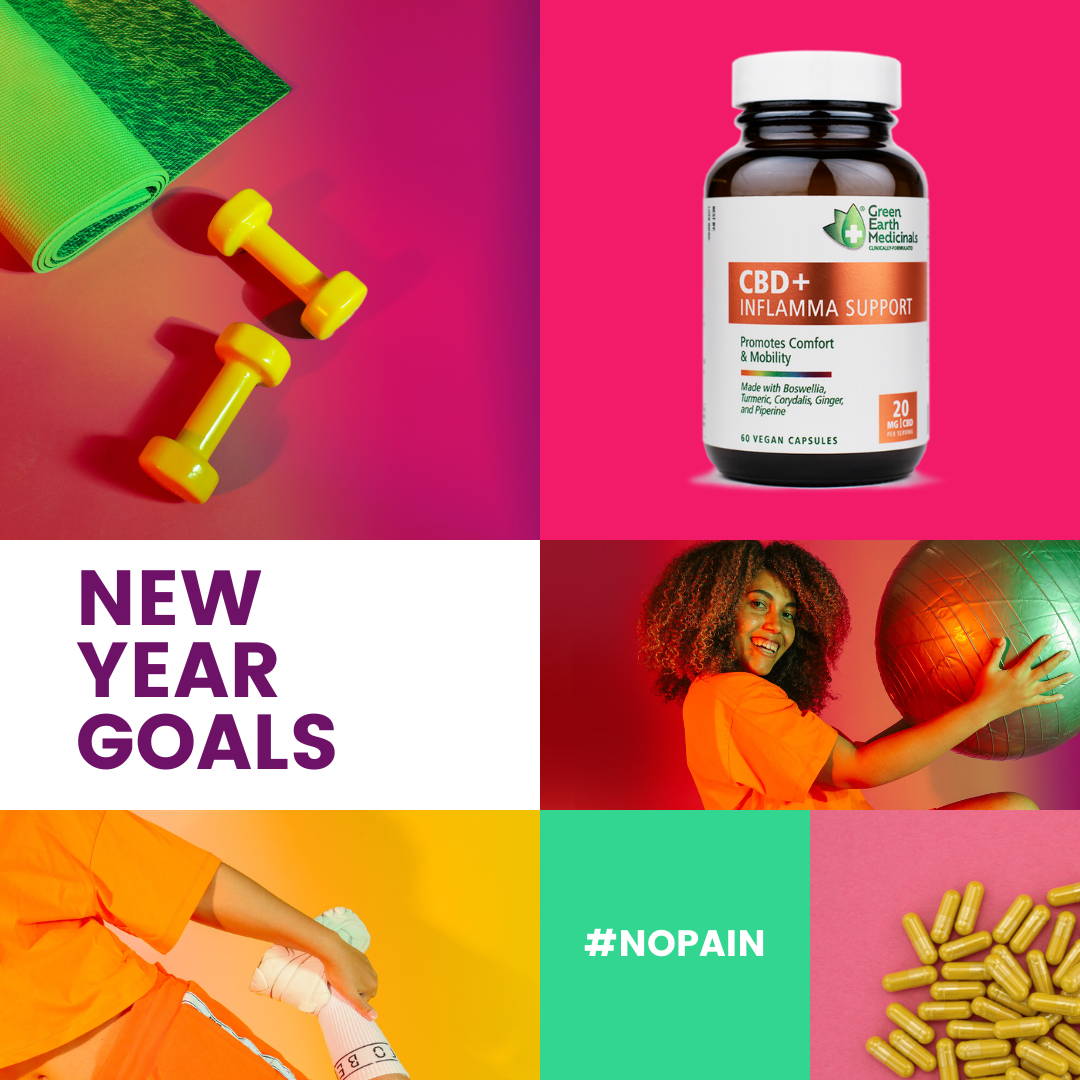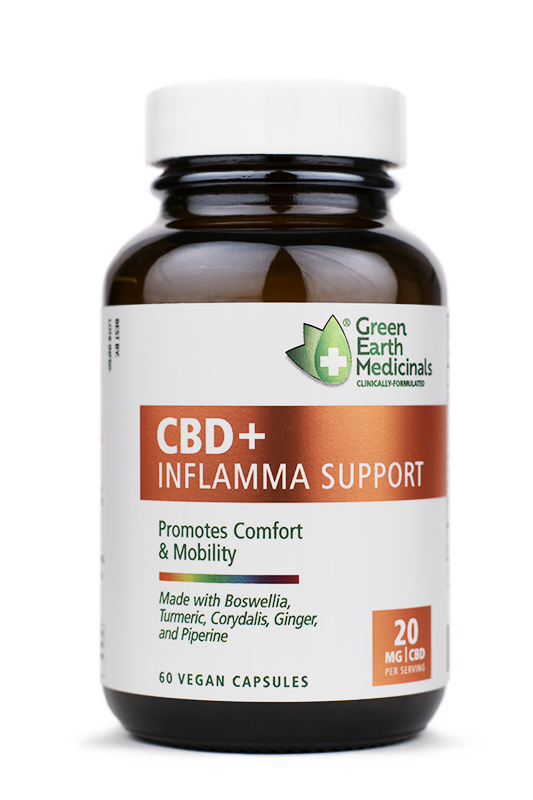 A clinician-developed formula from Dr. Jason Miller, DACM, LAc, for supporting a healthy inflammatory response by partnering CBD with selected clinically-effective herbs to improve comfort and movement. CBD supports the function of the endocannabinoid system, which balances many of our body systems and our response to over-exertion and injury. Herbs that increase circulation and modulate pain receptors help focus the endocannabinoid system towards nourishing and supporting a healthy inflammation response and modulating pain perception.
Inflamma Proprietary Blend:
Turmeric is well studied and extensively used for increasing circulation to the site of injury and enhancing the modulation of inflammatory processes. It is very complementary to CBD in this action.
Corydalis is one of the most powerful herbs for modulating pain perception in Traditional Chinese Medicine. It hits dopamine receptors and quickly interferes with the efficiency of pain transmission.
Bromelain is used to support a healthy acute inflammation process and reduce the efficiency of pain receptors.
Boswellia is used to increase circulation, oxygen levels, and other nutrition to promote healing at the site of injury.
Fractionated Coconut Oil (MCT) is partnered with Boswellia to improve absorption of this resin in the digestive tract.
Get fast relief with full-spectrum hemp oil containing cannabinoids and terpenes specifically chosen to regulate inflammatory response.*
This fast-acting, long-lasting CBD botanical formula is designed to stimulate blood flow and relieve irritated tissues, and contains:
Arnica, Spilanthes, Corydalis yanhusuo, St. John's Wort, Aloe Vera, Turmeric, Ginger, and Hops to modulate pain response*
Jamaican dogwood to modulate pain response and alleviate tension*
Tangerine to enhance penetration*
Indian Frankincense to regulate inflammatory response, improve circulation, and modulate pain response*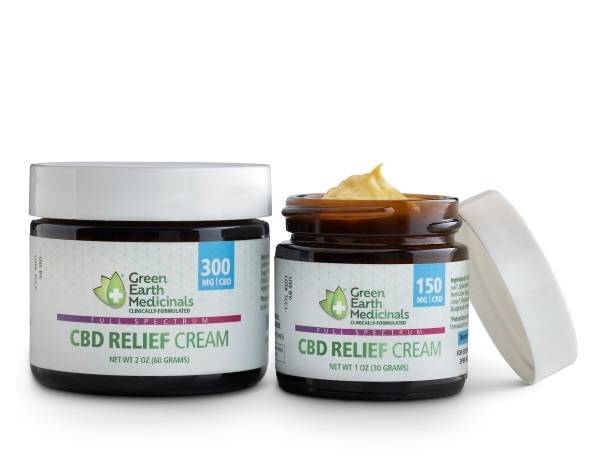 If you're anything like us, your pet is member of the family and gets treated just as well as (or better than) the 2 legged members. That's why we would never give our pets anything made from inferior ingrediants or waste materials.
We have taken our popular CBD ORAL | Sublingual Drops and made a pet-friendly version, without the addition of any flavors which may not be well suited for some animals. Our CBD Pet Drops are made from the same high-quality, full-spectrum hemp extract that we use in all of our human products and are the perfect way to improve the long-term wellness and mobility of dogs, cats, and other furry friends.
This CBD botanical formula is designed to support a healthy nervous system and contains:
Coconut MCT Oil for enhanced absorption*
Sunflower Lecithin for nervous system support*
Boswellia serrata is a plant native to India and the Punjab region extending into Pakistan. It is the plant that produces Indian frankincense, which is a resin that is often used in traditional medicine. It's safe to say the Boswellia plant comes with huge cultural and traditional importance.
Boswellia has been shown to improve mobility and blood flow and to have a positive influence on biological markers associated with inflammation that include TNFa, CRP, and IL-6 and to significantly inhibit an enzyme called MMP-3 (matrix metalloproteinase), which breaks down collagen, cartilage, and connective tissues.
For CBD+ Inflamma Support capsules, we partnered with AprèsFlex® for our source of Boswellia. 7 pre-clinical and 3 clinical trials have shown that 100 mg/day of AprèsFlex® improved joint comfort and reduced pain by 20% over baseline at only 100mg per day after 5 days of use and 50% reduction after only 30 days.
Each daily dose of our CBD+ Inflamma Support provides 100mg of AprèsFlex® Boswellia.
Check out our products containing Boswellia.
KNOWLEDGE IS POWER
The research behind CBD

The Science of CBD
Research shows that CBD provides safe and effective support for a healthy lifestyle.


Frequent Questions
We've created this list of questions and answers to empower your search for solutions.


The Science of CBD
Research shows that CBD provides safe and effective support for a healthy lifestyle.

Frequent Questions
We've created this list of questions and answers to empower your search for solutions.

HERBARIUM
Stories from the lab and field

Did you know there are many types of ginseng used throughout the world? Here we explain the history of medicinal use of the various plants that make up this curious and wonderful group of plants.… READ MORE
There are various ways to check which products are the most trustworthy, and one of them is acquiring a so-called certificate of analysis..… READ MORE


All of these products will go into your mouth, so you may wonder: Is there any difference between these administration methods?.… READ MORE