20% Off Stress Caps, Gummies, and Buccal Spray!
Our CBD+ Stress Support Capsules are packed with adaptogenic herbs that help focus the endocannabinoid system towards nourishing and strengthening the endocrine system. This, in turn, helps to support a healthy stress response.
Stress Support Proprietary Blend:
Ashwagandha supports calm focus without stimulation and supports a more restorative sleep to repair cellular (metabolic) damage from stress.
Eleuthero, combined with American and Panax Ginsengs, increases nourishing effects in a balanced formula that also repairs damage from stress, and supports mitochondrial function responsible for energy production in the body and brain.
Rhodiola supports a healthy stress response to retain focus and mental acuity without stimulation.
Schisandra nourishes the adrenal glands to help retain a healthy stress response.
Cordyceps is nourishing for kidneys, adrenal glands, and lungs, enhancing energy and oxygen utilization.
Licorice supports adrenal glands and potentiates the synergistic function of the other herbs.
Full-Spectrum Hemp Leaf and Flower Extract:
CBD and complimentary naturally-occurring cannabinoids enhance the production of compounds that support a healthy stress response and modulate the production of enzymes that stabilize the function of the endocannabinoid system.*
Full-spectrum hemp meets raspberry and lemon in a pleasant mix of flavors. All-natural and vegan, they are clean to meet our quality standards, powerful to meet your needs, and, unlike many of the hemp-based gummies on the market, have a pleasant taste you will enjoy.
What they have: Full-spectrum hemp extract, delivering 20 mg of CBD along with all the other cannabinoids, terpenes, flavones, and other plant compounds you expect from serious botanical medicine. All the good things you want.
What's missing: CBD Isolate, high-fructose corn syrup, animal-derived gelatin, preservatives, artificial flavors, dyes, and sweeteners -- Bisically, all of the bad things you try to avoid.
Get maximum relief with full-spectrum hemp oil containing cannabinoids and terpenes specifically chosen to calm inflammation response and increase mental acuity.*
This fast-acting CBD botanical formula is designed for use on the inside of the cheek. It supports a healthy nervous system and contains:
Propolis to enhance absorption, regulate inflammatory response, and provide antimicrobial activity*
Prickly Ash to modulate pain response and enhance absorption*
Organic Spearmint to improve flavor, and freshen breath*
Kava to help calm the nervous system*
Lo Han Guo to add flavor, soothe tissue, and soften the mouthfeel*
ARE YOU 21 OR OLDER?
By clicking "yes" I certify that I am over the age of 21.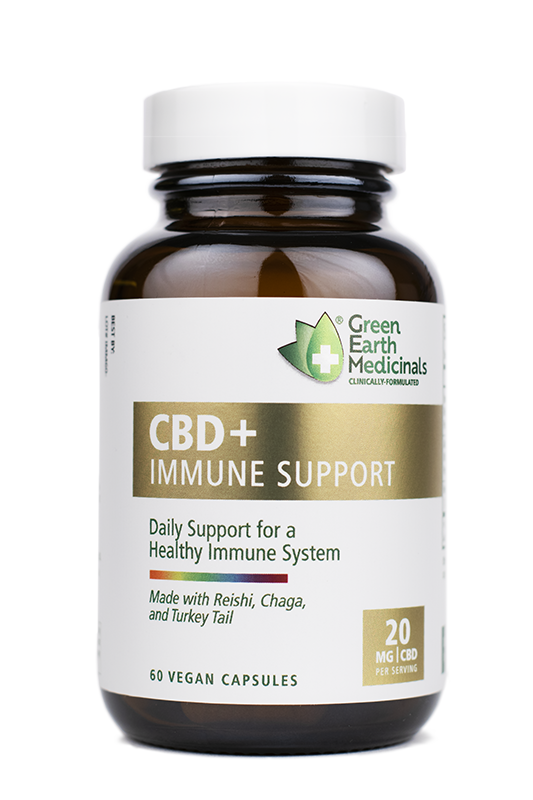 A clinician-developed formula of functional mushrooms specifically chosen by Dr. Jason Miller, DACM, LAc, based on his clinical work to support immune health. CBD supports the function of the endocannabinoid system, which balances many aspects of our immune systems and our perception and response to immune threats. Mushrooms provide profound support for immune function as biological response modifiers that help the body to do what it needs to do more efficiently and effectively. This formula utilizes standardized extracts of whole fruiting mushroom bodies grown in their natural media. Utilizing mushrooms as they are found in nature has proven more effective in a clinical setting than other forms of commercial mushroom extracts.
Immune Mushroom blend:
Reishi and Turkey Tail have a long history of human research and are used extensively in clinical settings to improve the function and support the health of the immune system.
Chaga draws betulin and other precursors directly from the birch tree and turns them into inotodiol, trametenolic acid, and betulinic acid, which are found to be very supportive of a healthy immune response.
Poria, in particular, is used to deal with the results of excess from a modern lifestyle, i.e. too many stimulants, too much work and stress, and recreational consumption of alcohol and other relaxants.
If you're anything like us, your pet is member of the family and gets treated just as well as (or better than) the 2 legged members. That's why we would never give our pets anything made from inferior ingrediants or waste materials.
We have taken our popular CBD ORAL | Sublingual Drops and made a pet-friendly version, without the addition of any flavors which may not be well suited for some animals. Our CBD Pet Drops are made from the same high-quality, full-spectrum hemp extract that we use in all of our human products and are the perfect way to improve the long-term wellness and mobility of dogs, cats, and other furry friends.
This CBD botanical formula is designed to support a healthy nervous system and contains:
Coconut MCT Oil for enhanced absorption*
Sunflower Lecithin for nervous system support*
Boswellia serrata is a plant native to India and the Punjab region extending into Pakistan. It is the plant that produces Indian frankincense, which is a resin that is often used in traditional medicine. It's safe to say the Boswellia plant comes with huge cultural and traditional importance.
Boswellia has been shown to improve mobility and blood flow and to have a positive influence on biological markers associated with inflammation that include TNFa, CRP, and IL-6 and to significantly inhibit an enzyme called MMP-3 (matrix metalloproteinase), which breaks down collagen, cartilage, and connective tissues.
For CBD+ Inflamma Support capsules, we partnered with AprèsFlex® for our source of Boswellia. 7 pre-clinical and 3 clinical trials have shown that 100 mg/day of AprèsFlex® improved joint comfort and reduced pain by 20% over baseline at only 100mg/day after 5 days of use and 50% reduction after only 30 days.
Each daily dose of our CBD+ Inflamma Support provides 100mg of AprèsFlex® Boswellia.
Check out our products containing Boswellia.
KNOWLEDGE IS POWER
The research behind CBD

The Science of CBD
Research shows that CBD provides safe and effective support for a healthy lifestyle.


Frequent Questions
We've created this list of questions and answers to empower your search for solutions.


The Science of CBD
Research shows that CBD provides safe and effective support for a healthy lifestyle.

Frequent Questions
We've created this list of questions and answers to empower your search for solutions.

HERBARIUM
Stories from the lab and field

Did you know there are many types of ginseng used throughout the world? Here we explain the history of medicinal use of the various plants that make up this curious and wonderful group of plants.… READ MORE
There are various ways to check which products are the most trustworthy, and one of them is acquiring a so-called certificate of analysis..… READ MORE